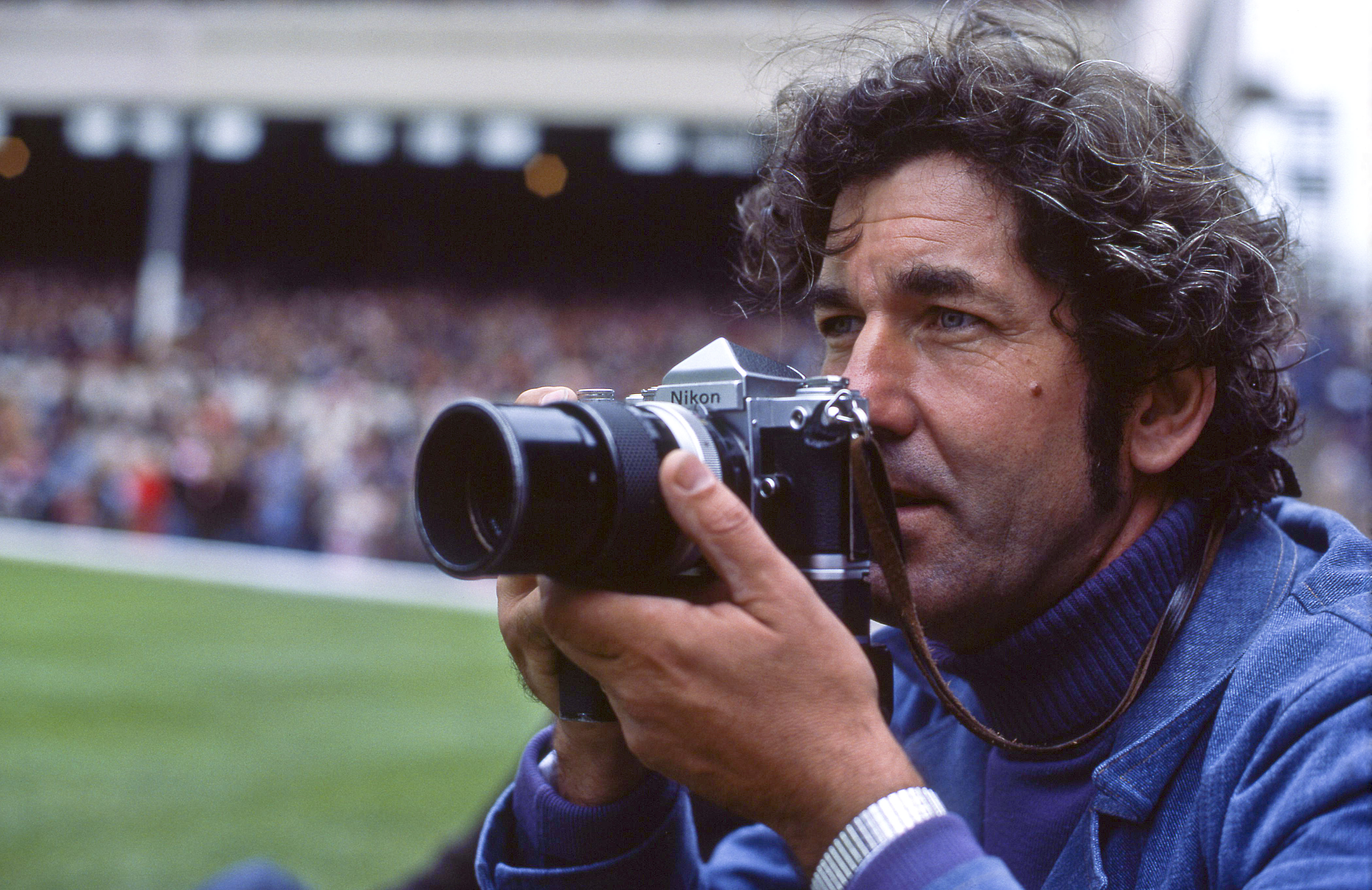 Gerry Cranham
Angleterre
Bio
Après cinq ans dans l'armée et une honnête carrière en athlétisme (demi-fond), ce natif du Hampshire au sud de l'Angleterre devient coach suite à une blessure au pied, heureux accident pouvons nous dire maintenant. Il utilise alors la photographie dans le cadre de son travail d'entraineur pour rectifier la position de ses athlètes ou analyser une foulée. Il n'avait aucune expérience dans ce domaine et son aménagement, une chambre noire dans le grenier à charbon, était très primitif mais il expérimentait et cherchait à créer quelque chose de différent, d'audacieux. C'est un peu plus tard qu'il pris son destin en mains et décida que ce qui était un moyen deviendrait une fin. 
Il se lance comme photographe, en restant sur son thème de prédilection, et publie sa première photo en 1957 à l'âge de 28 ans. Il devient rapidement un des fers de lance de la photographie de sport anglaise et internationale. Il se met très tôt à la couleur, compose ses photographies et travaille ses cadrages, son succès est fulgurant. Les plus grands journaux et magazines comme The Observer, Sports Illustrated, Time ou encore The Evening Standard font appel à lui et son travail fait partie de la collection permanente du Victoria & Albert Museum. 
Par son humilité et son talent, Gerry a gagné la confiance des plus grands champions, ce qui lui a permis d'avoir accès aux vestiaires et à l'intimité des plus grandes stars internationales comme Jimmy Greaves ou Mohammed Ali, pour ne citer qu'eux. 
Gerry est aujourd'hui à la retraite mais il reste un pionnier qui a marqué son temps.
Ses dernières photographies