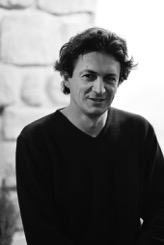 Christophe Calais
France
Bio
He dreamed of becoming a war correspondent, he is one of them but not only that.
Self-taught, he developed his technique and his look in practicing, taking in pictures everything and reading books about photojournalism. His models were Henri Cartier-Bresson, Larry Burrows and Phillip Jones Griffiths.
Committed to VSD in 1992, he covers the conflict in Bosnia, his first war reporting. A fantastic lesson.
Became freelance in 1998, he collaborated in french and foreign magazines foreign including L'Equipe Magazine. He is still working for magazines and became famous with  his amazing knowledge of Africa.
" I was at first a simple journalist, I looked, testified and took a good picture for magazines. And then, after 2004, I have been taking pictures that I feel, I am a real photographer."
Latest Photographs